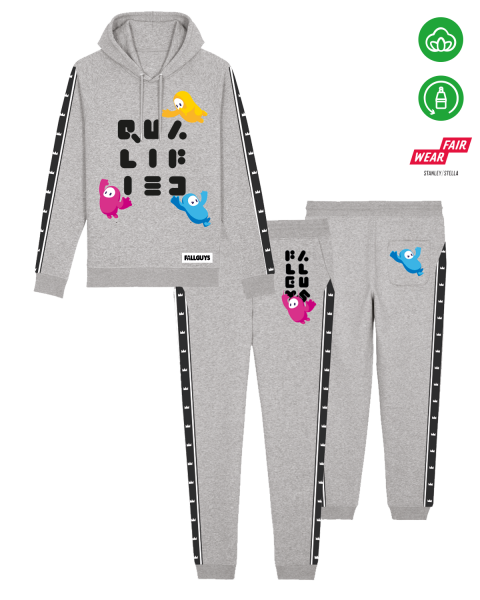 Jogger "Outdoor Print"
Color: Grey
Material: 100% Organic cotton
Manufacturer: ItemLab
Front pouch pocket
It's time to combine this cozy jogger with this soft hoodie to create the ultimate coziness experience which will quarantee your next qualifications.
Quality
Durable premium jogger made of organic cotton which provides an exceptionally high wearing comfort and promises an impressive durability due to the strong basis weight of 350g/m² (hoodie) and 320g/m² (pants) of the raw material used. It features a double layered hood in self fabric and round drawcords in matching body color, as well as metal tipping and eyelets to prevent fraying and tears. The fine twin needle topstitches on the armhole, sleeve hem and bottom hem ensure an optimal fit and thus provide a fashionable cut compared to conventionally produced hoodies.