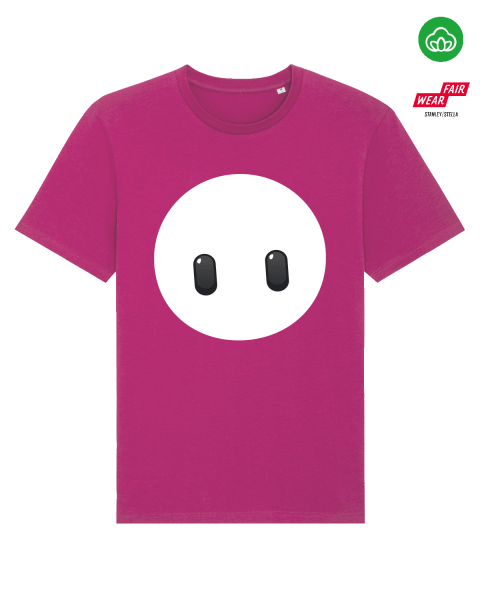 Girlie T-Shirt "Face First"
Color: Raspberry
Material: 100% organic cotton
Manufacturer: ItemLab
Classic fit
With this t-shirt, you'll be ready to face anything the Blunderdome has to offer!
Quality
This sustainably produced premium t-shirt made of 100% cotton (100% GOTS certified organic cotton) provides an exceptionally high wearing comfort and promises an impressive durability due to the strong basis weight of 150g/m² of the raw material used. The fine side seam ensures an optimal fit and thus provides a fashionable cut compared to conventionally produced T-shirts.
Sustainability
Made from 100% GOTS certified organic cotton from India and without the use of chemical substances, this t-shirt meets all the standards for compliance with healthy environmental practices on this planet. Thanks to a special printing technique, the water used for printing can be reused, reducing the overall consumption of groundwater in the production of the T-shirt by 91%, thus saving valuable resources.